Offers
by Can Ribera
At Can Ribera by Zafiro we aim to ensure you have the best special offers and exclusive discounts so you can enjoy unforgettable holidays at the best possible prices. Make the most of our packages, specially designed for the most discerning travellers.
Organise your getaway break to Mallorca and book on the official website of Zafiro Hotels..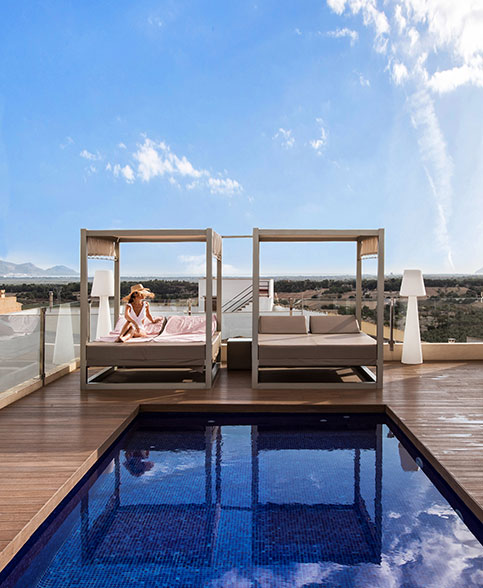 50% Off All Season
From 33€ per person & night.
simple luxury and peacefulness at the Can Ribera boutique hotel. Book now!